You are seeing your reseller-prices.
The replica technology offers a complete range of solutions for beam deflection with reflective optics.
This technology makes it possible to produce replicated mirrors in large quantities with many desirable properties that cannot be covered by glass optics.
Properties
Unsurpassed repeatability for serial production of mirrors, as each mirror is an exact copy of the master
The monolithic nature eliminates temperature stability problems.
Integration of mounting features into the replicated mirrors is possible
The possibilities for unique shapes and geometries are almost unlimited
Materials
Aluminum, beryllium, fused silica, graphite epoxy, alumina, silicon, silicon carbide, titanium, miralloy, stainless steel
Optical Coatings
Ellipsoidal mirrors can be manufactured to customer designs in a variety of mounting configurations. This simplifies both the alignment process and positioning at the best possible location in an instrument.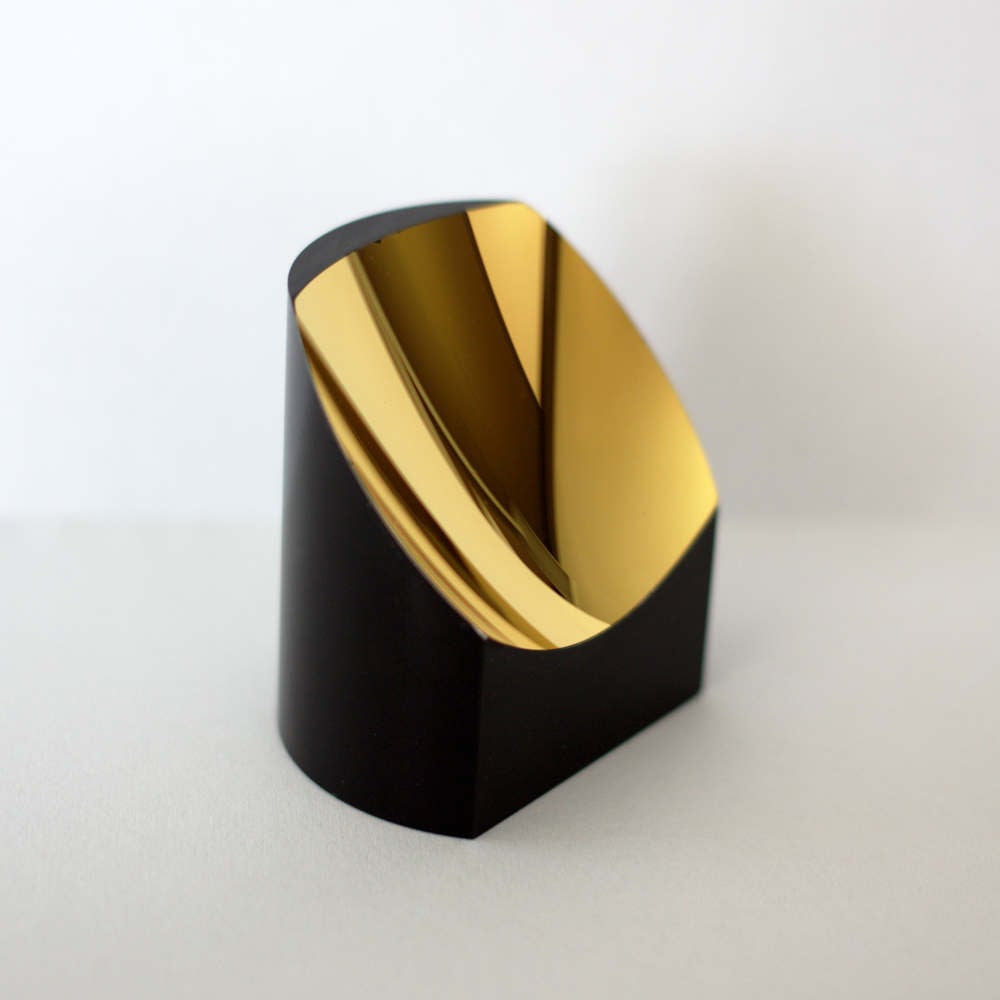 Off-Axis Parabolic Mirrors
Off-axis parabolic mirrors with monolithically replicated optics offer consistent performance and are available with coatings for both UV-IR and deep UV up to 160 nm. Our strength: mirrors according to customer design. Standard products are also available at short notice.
Reflective Microscope Objectives
Our reflective microscope lenses are inverted cassegrains in black-shield design. They have no chromatic aberration and negligible coma, spherical aberration and astigmatism. Our standard range includes lenses with 15x and 36x magnification in 160 mm and infinite back focal lengths. Customized versions can be produced in high volumes for OEM.
Our hollow metal retroreflectors provide the retroreflection accuracy required for high precision instrumentation with the added benefit of monolithic construction and breakage resistance. A selection of standard products is available at short notice. Most of our retroreflectors are custom designed for use in FTIR instruments, laser metrology, environmental monitoring, etc.